Entourez-vous des meilleures agences
Du design web aux campagnes de publicité, nous vous guidons vers la bonne agence marketing.
100 % gratuit - Les frais sont pris en charge par les agences voulant collaborer avec vous.
arrow_downward
Quels services sont couverts
Les services de marketing & publicité. Pas les outils ou médias.
On parle de nous dans la presse
1k
Successful collaborations per year
Quel type d'agences sont sélectionnées ?
Les meilleures, mais pas nécessairement les plus grosses.
Shortcut Advertising
Ce que nous dit un client :
Nous sommes ravis de la charte graphique développée pour notre service et du contact avec Liesbet, notre contact commercial au sein de l'agence !
HélèneFréchéResponsable Opérationnelle BUA, Université Libre de Bruxelles
PROFIRST Intl.
Ce que nous dit un client :
We have worked in collaboration with Profirst on many different projects over the years. They are always very professional, creative and looking for the slightest detail that will make the perfect set.
Alexia van der StratenProject Manager, Hoet&Hoet
EVO Group
Ce que nous dit un client :
Agence sérieuse, communication et travail efficace.
Daniella DuckaertComptable, Expertia
Dupont Lewis
Ce que nous dit un client :
DUPONT LEWIS with a Twist INGRÉDIENTS: 1KG d'expérience dans le monde de l'alimentaire 500gr de créativité pure 8 portions de rapidité Une grosse louche d'écoute 2 gousses de réacivité 3 cuillère à soupes de vision clients 1 tasse de simplicité 1 Zest de bonne humeur Lié le tout avec de l'engagement et de l'efficacité
FABRICE GAUDRIOTDirecteur Marketing, Groupe Léon de Bruxelles
Superkraft
Ce que nous dit un client :
Een super tof, hands-on team waarvoor niets teveel is. Vragen en problemen worden direct aangepakt. Ik ben zeer tevreden van hun service en klantencontact.
Steven Van VlasselaerZaakvoerder, 2VRent
Pixelis
Ce que nous dit un client :
It s been one year now since we're working with Pixelis. As we are a young start up and don't have any CMO, they helped us being more professional with all marketing and communication issues. They have always good and rapid answers. As we were happy during this one year partnership we decided to work together again in order to renew our whole marketing universe (brand platform, new logo, new pack, etc.) We are totally satisfied of Pixelis services and we'll might work with them again in the next few years. In terms of budget, Pixelis is totally reasonable.
JadHaririCEO, Les Fruits Détendus
Zee Group
Ce que nous dit un client :
With Zee, we have a productive and professional relation. Hervé (and his colleagues) are proactive and dedicated to the account and also open for suggestions from our site.
Servaes WALTERDigital Knowledge Management and Support, Ingenico ePayments
BBS
Ce que nous dit un client :
The creation a new website for our company
BENHAMOUCEO, La Centrale des SCPI
LaMagnética
Ce que nous dit un client :
La Magnética son para nosotros la empresa referencia en marketing online y estrategia digital en el sector turístico. No conocemos otra empresa con tal nivel de conocimiento y que nos ofrezcan una garantía de resultados igual. Tenemos total confianza en ellos gracias a su profesionalidad y calidad en el servicio.
Gemma OllerOnline Makreting Manager, Costa Brava Tourist Board
EVerythink PR boutique
Ce que nous dit un client :
Everythink PR is absolutely the best choice as of PR and communication to get visibility in Media as the team are experienced and professional journalists with a full global portfolio of the top media platforms. Excellent strategy, planning and execution in terms of media and interview coverage at Sector Shows and Fairs like the yearly Barcelona Mobile World Congress. Fully dedicated to provide all interviews, reviews and clips with the Top Media.
Susanne JensenMarketing Director, nubia Technology Ltd
Comith
Ce que nous dit un client :
Create flyers, cards, communication, etc, for our brand.
Charlotte BuyseB2B sales & logistics assistant, Wonderbox
Mayple
Ce que nous dit un client :
Both phone calls and web traffic from potential leads have risen by a significant amount. The professional and experienced marketer that was sourced by Mayple is a valuable asset to the client. Customers can trust this firm to provide excellent recommendations. It's been quite simple to going back and forth with them when we have questions.
Rotem BshranOwner, EvaMetal
Wirelab
Ce que nous dit un client :
It's been wonderful working with the folk at WL. They offer a exceptionally professional, well-rounded, and par-deluxe digital service and experience, from the website and brandbook they've developed and created, to the the ongoing inbound marketing and service hubs we are working together on. They deliver on what they promise (and often more); their team is just a delight to work with; and their level of (last-minute-change) responsiveness is setting the record pretty high for other agencies. Kudos on their stellar work! It's a pleasure working with the team there.
Sherif ZaazaaProduct Owner, Asellion B.V.
The Mood Project
Ce que nous dit un client :
La experiencia con Mood ha sido fantástica. Planteamos un concurso a través de la plataforma y seleccionamos su propuesta por estratégica. Era un proyecto para reposicionar la marca y diseñar el plan estratégico de comunicación. Durante la fase de Reposicionamiento estratégico fuimos desgranando la esencia de la compañía y construyendo la transformación de nuestra marca sin perder el foco y con eficacia. En los workshops participábamos personas de distintas partes de España, y Mood se adaptó a esta situación, optimizando al máximo cada reunión. Mood creó desde el primer momento un excelente clima de trabajo, y la confianza en ellos aumentó taller a taller, entregable a entregable. Dada la confianza en la calidad de su trabajo y visión, una vez acabado este proyecto continuaron con otros dentro de la compañía. Destacaría su capacidad para entender nuestro negocio en muy poco tiempo y su visión estratégica, realista pero a la vez innovadora. Acciones con contenido y con sentido.
Jorge AguilarDirector de Marketing, TRADE CORPORATION INTERNATIONAL SAU
Poixel
Ce que nous dit un client :
When I first saw your work I had a good impression about what you deliver, but I couldn't know what I need exactly and I was afraid of not getting what I want. Your experience & knowledge got me disposed of my concern. The work was amazing & it was beyond my thoughts. I suggest for every entrepreneur to meet you in person and discuss the ideas and I'm certain that they will insist to work with Poixel.
Mohamed Al MaroufFounder, Aitch Aitch
Dropsolid - The Digital Experience Company
Ce que nous dit un client :
Nieuwe website bouwen in vernieuwde branding met ruimte voor snelle opbouw van pagina's met herbruikbare blokken.
Lieselot HuysmanMarketing operations coordinator, Teamleader NV
Clockwise Software
Ce que nous dit un client :
Clockwise has a great team, communication, code quality, and on-time delivery!
Daniel AbrahamsenPartner, UnderwritingCloud
Optimize 360 Agence de Référencement
Ce que nous dit un client :
Increase direct booking from our official website
Cyprien BOCHERGeneral Manager, XO HOTEL PARIS
Adjust
Ce que nous dit un client :
Digital agency with multiple qualities, with a team at the forefront of technology and able to meet any challenge. Made excellence a priority and always ahead of its competitors. Great atmosphere and very good contact with the team.
Charles PattynUI / UX Designer, Capver
ESCAL Consulting
Ce que nous dit un client :
Je recommande hautement les services d'ESCAL Consulting après 7 ans de collaboration et 35 retombées presse par mois en moyenne. Au-delà des résultats, professionnalisme et réactivité ont toujours été au rendez-vous. C'est humainement un plaisir de travailler avec les équipes tant FR qu'US de l'agence. Well done ESCAL Consulting!
Vincent DaffourdVP, Apidata
Biggerband
Ce que nous dit un client :
Biggerband nous accompagne depuis plus de 7 ans dans notre stratégie de communication et de développement. Réactives et créatives, les équipes sont toujours à l'écoute de nos enjeux. Notre dernière campagne « les frigos solidaires » est une énorme succès, qui ne cesse de rayonner. Merci à tous pour tout le travail accompli…et pour celui à venir !
Veronique MicardResponsable de la communication et projets digitaux, Identités Mutuelle
New Step Media
Ce que nous dit un client :
to establish social media platforms according to my product life cycle as startup organize
mohamed abd elhadymarketing executive, manazel development
AB4 Systems
Ce que nous dit un client :
create an app for a film festival in order to bring more audience to the event
Mihaifestivla director, ANIMEST
148 - Agence de communication
Ce que nous dit un client :
Une fois encore vous avez été parfaits, pros, réactifs, organisés, méthodiques, ponctuels, intelligents, souriants, efficaces, droles, patients, courtois, attentifs, studieux, constants, courageux, cléments, méticuleux, participatifs, bienveillants… Ce serait vraiment pas pareil sans vous.
Anne-Valérie Finaki
Essencius A/S
Ce que nous dit un client :
reMarkable needed a local partner to secure a high quality branded event at the SAS Gold Lounge at Kastrup Copenhagen Airport. Their task was to develop and build the stand, recruit local staff and secure the needed technology to have it run with and without staffing.
Kristian ByeVice President Marketing, reMarkable
Black Pizza
Ce que nous dit un client :
BlackPizza a créé l'identité visuelle d'ekWateur, et est en charge de la refonte de nos interfaces. Nous apprécions beaucoup la gestion de projet et la créativité de cette agence !
Marine LE BIHANResponsable Communication, ekWateur
Bake250 Digital Agency
Ce que nous dit un client :
Colaboramos en múltiples proyectos tanto técnicos como no técnicos. En este último año Bake nos ha ayudado a re-posicionar nuestra marca, a gestionar de un modo más eficaz la comunicación, a desarrollar distintas webs, ...
Lluís Llavina SerraCo-Fundador, The Mulligan Factory
Factoría de Proyectos
Ce que nous dit un client :
Los conocimos porque queríamos modernizar la página web, y nos aconsejaron crecer y tener muchar más presencia física y en internet! Llevamos años como clientes, y ahora tenemos 3 centros operativos en pleno funcionamiento, un equipo comercial consolidado, el plan de marketing y comunicación sistematizado y una excelente relación personal. Incluso hemos finalizado la segunda web!" Marta Montmany, CEO RADMEDICA
marta montmanyGeneral marnager, Radmedica
POP Communications
Ce que nous dit un client :
Great group of professionals with ground breaking ideas, in-depth knowledge of the market and a result driven approach. We have worked with them on several projects including social media engagement and PR. I will definitely recommend them.
DamolaAlliConsumer Engagement Manager, tajawal
ELSE & BANG
Ce que nous dit un client :
We are based in Switzerland but we chose Else & Bang in Paris to build our new website because of their portfolio and responsiveness. Additionally their proposal was much more affordable than our previous swiss agency. We love their design capabilities and have really enjoyed working with them. They were incredibly responsive in meeting our tight deadlines for a trade show.
Bryan EagleVP of Business Development, Astrocast
Oh! my brand
Ce que nous dit un client :
Oh My Brand has designed our website in the agreed timing, with a high standard of quality and with an excellent customer service attention.
Martina MartinaMarketing & International Manager, Swan Medical
Dynamic Creative
Ce que nous dit un client :
Revoir notre communication digitale pour être plus punchy face à nos concurrents
ALSResponsable technique, Arts & Lettres Signalétique
If we were you
Ce que nous dit un client :
If we were you is our main design / communication agency we're working with for several years now. They designed our new logo, website, ... and we couldn't be more happy about this. As we are an IT Staffing agency, it is not simple to create things for our business, but If We Were You really understands the field we're working in, which makes it easy to collaborate. If you need some creativity for your business, If We Were You is the agency you need!
Reinhardt HaveransContent & Growth Officer, Brainbridge BVBA
Anais Digital
Ce que nous dit un client :
AD a su parfaitement comprendre notre besoin et y répondre concrètement avec des exemples pratiques et une roadmap a moyen terme. Une mission bâckee par des bonnes pratiques thétiques et du bon sens pragmatique. Merci. Skip-Q
Alex PretGEneral Manager, SKIP-Q
The Crew Communication
Ce que nous dit un client :
As a marketplace for boat rental, we were looking for marketing/communication/design/social media expertise to help us on our new B2B platform' positioning and communication, to define the messages and visual, and produce video as well for our B2C website. With The Crew (apart that it sounds logic for a boating company) we felt directly the connexion thanks to their very professional approach and their extended experience in the travel industry. The Crew demonstrated even before being selected their real interest in our young company by proposing already ideas, concept and visuals. Like in any relationship, it can work only when it works in both ways like this; we are passionate about our development, The Crew is proud to put their name on what they produce. You can check the video here https://partner.enaviga.com/
francois helardcofounder, Enaviga
Digital Advice Group
Ce que nous dit un client :
Projet : Mise en place d'un site e-commerce. Qualités de l'agence : proximité et disponibilité du personnel, écoute et conseils, capacité d'adaptation aux clients et aux projets, expérience et savoir-faire, créativité et innovation...Partenaire à recommander!
Clara HaspeslaghEtudiante stagiaire, Délifrance
Talentum Digital
Ce que nous dit un client :
El equipo de Talentum, son  personas serias, competentes, comprometidas en su trabajo, que cumplen en lo que tienen que hacer en tiempo y forma, y están pendientes del cliente en todo momento. Palm
PalmAbogada, Mg
Equinoa
Ce que nous dit un client :
Develop our digital strategy through different ads campaign
Yoann EscobarProdcut Owner, Creacard
EvolveDigitas
Ce que nous dit un client :
Working with Evolve was a pleasant experience. Team is passionate and collaborative. All the very best.
Khantil ShahSenior Manager - Corporate Communication, Arvind Limited
PURE illusion
Ce que nous dit un client :
Une agence professionnelle, réactive, et fiable !
Mme DubiéRH, Fidérim Consulting
deBottomLine
Ce que nous dit un client :
deBottomline werd aangezocht om: • in eerste instantie ons te adviseren bij een aantal (dringende) strategische keuzes die gemaakt moeten worden en • samen met het team een communicatie- / promoplan uit te werken We zijn erg tevreden over het parcours dat we tot op heden met deBottomline hebben afgelegd. Snel hebben zij zich de complexe situatie van het sectorfonds eigen gemaakt. En de verrassend originele (strategische) voorstellen zijn een grote meerwaarde voor onze organisatie. Ook het begeleiden van verschillende workshops (merkenpiramide) werd op een aangename, professionele wijze georganiseerd en uitgevoerd. Dit alles gebeurt met duidelijk respect voor timing en budget. Het actieplan wordt 2019 uitgerold en door de positieve ervaring van het team met deBottomline zal dit ook verder door hen worden opgevolgd.
Geert HeylenDirecteur, Sociaal Fonds Transport en Logistiek
sendian creations
Ce que nous dit un client :
you are awesome company and deliver a high quality services thanks a lot to making my company branding and digital marketing campaign.
Belal MagdyCEO,
Atypic
Ce que nous dit un client :
L'agence Atypic m'a permis d'avoir une vision stratégique à long terme et de mettre en place des actions marketing qui ont eu des résultats positifs sur le développement de Promosport. Atypic maitrise l'ensemble de la chaine de communication que ce soit le print ou le digital marketing mais c'est surtout la créativité de l'équipe qui nous a permis d'être unique sur notre marché.
Denis DetinneCEO, Promosport
OFCORES
Ce que nous dit un client :
L'objectif était d'organiser une conférence pour notre client. 100 collaborateurs devaient recevoir une information lourde concernant les budgets de l'année suivante. On devait donc trouvé une idée pour faire passer l'info de manière smooth
Thibault MachurauxCrisis Conference, Keybox Productions
Glocally
Ce que nous dit un client :
Creación de una campaña de marketing local en la ciudad de Vigo.
Omar LorenzoDirector de Marketing, Evenplus Producciones S.L.
Vous êtes une agence talentueuse ? Rejoignez-nous !
Qui utilise Sortlist ?
Les décisionnaires de milliers d'entreprises.

Sylvie T'Jaeckx
J'ai été surpris par la réponse rapide et personnelle, me posant les bonnes questions pour déterminer un meilleur briefing. Il en est résulté une liste d'agences qui pouvaient vraiment nous aider.

Damien Thayse
Si je devais recommander Sortlist à des amis ou des clients, eh bien, je dirais que ça permet vraiment d'économiser beaucoup de temps. Dès que j'ai envoyé le projet sur Sortlist, deux jours plus tard tout était réglé ! Et surtout, c'était pertinent !

Jean Minne
J'ai posté un projet sur Sortlist expliquant mes besoins. En deux jours, quatre agences m'avaient contacté pour un rendez-vous. Elles m'ont expliqué ce qu'elles faisaient et comment c'était adapté à mes besoins. Finalement, c'est allé très vite avec l'agence sélectionnée pour avancer dans le processus.
Lire plus de témoignages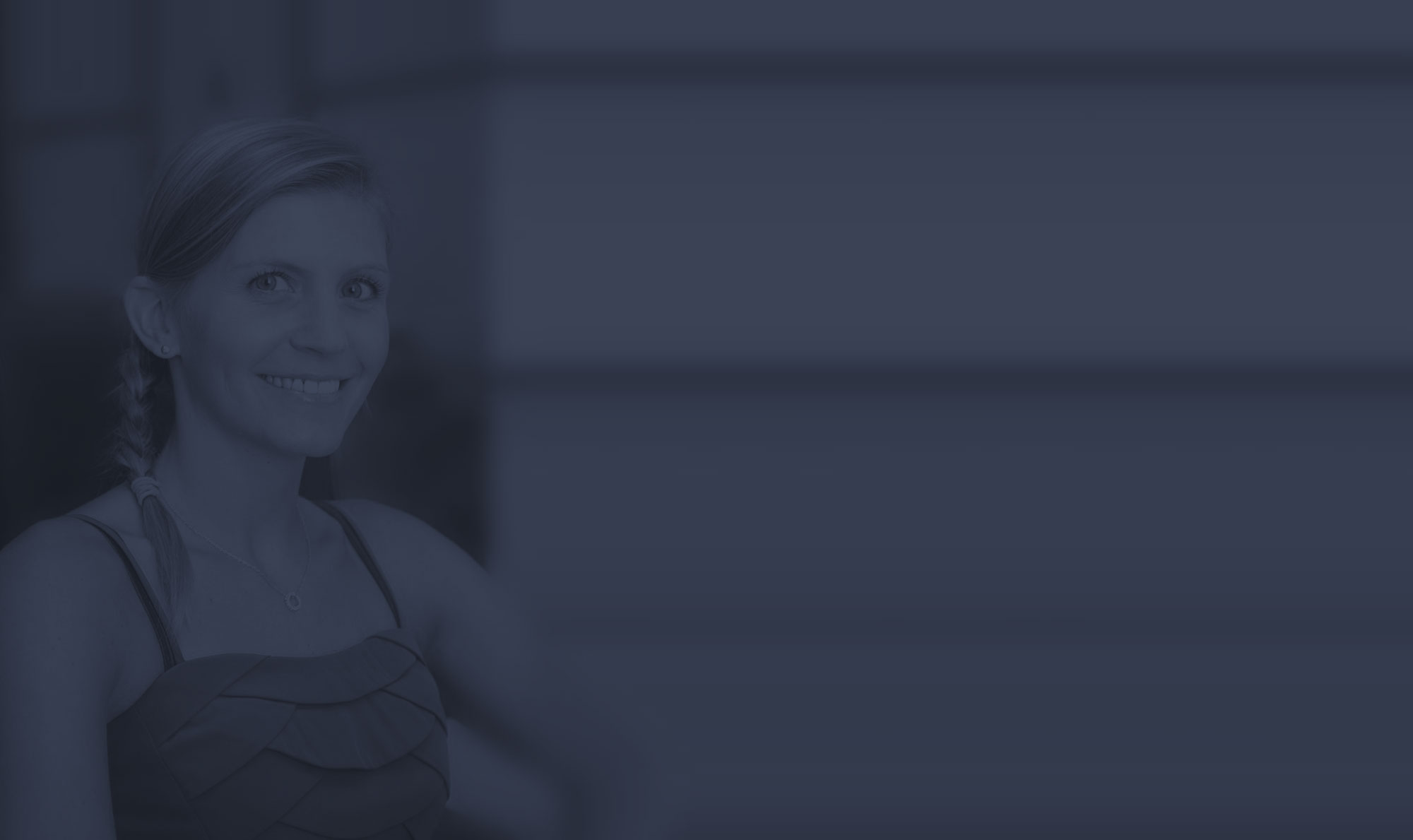 Trouver une agence est assez compliqué. Il y en a beaucoup, on ne sait pas forcément si elles ont envie de travailler avec vous et si elles sont motivées. Avec Sortlist, elles font la démarche de répondre donc c'est déjà un plus. Nous avons aussi une présélection qui permet de cibler les agences expertes sur le sujet qui nous intéresse avec de nombreux critères de choix.

Jessica Fabre
Digital Communication Officer chez Bourbon
Laissez-nous vous guider vers la bonne agence
Du web design aux campagnes de pub, nous vous guidons vers les agences qui répondent à vos besoins et budget. Comparez-les et sélectionnez celle qui vous convient le mieux.
100 % gratuit - Les frais sont pris en charge par les agences voulant collaborer avec vous.