Surround yourself with the best agencies
From web design to advertising campaigns, we guide you to the right marketing agencies.
100% free - Fee is charged to agencies willing to collaborate with you.
arrow_downward
They talked about us in the press
A few metrics
1k
Successful collaborations per year
What kind of agencies are selected?
The best ones, but not necessarily the biggest ones.
Wolfox
What a client said about them:
J'ai engagé Wolfox pour la réalisation d'un projet qui me tenait à cœur depuis plusieurs mois : résultat au delà de mes espérances, la team ayant challengé le volet UX de mon produit pour améliorer sa pertinence ! Un grand bravo.
Pierre FontenailleCMO, Baby Shark Ltd
MilleSoixanteQuatre
What a client said about them:
Increasing our brand awareness in France is the main purpose why we work together with MilleSoixanteQuatre. Cooperating with them is structured and clear. They are involved with our brand and have creative and ideas. They contact journalists and ensure that more and more media become familiar with TopVintage, Europe's Leading Online Retro Boutique.
laura naranjo garciaPR & communication employee, TopVintage
Be Connect
What a client said about them:
We initially chose Be Connect because of its pro-active and "can-do" start-up attitude, 5 years ago. In the meanwhile the company delivered great results and grew, but always maintained that same spirit.
Tim BoonenHead of Online, Golden Palace
SB Technologies
What a client said about them:
SB Technologies designed and developed for us our new website including online booking pages and e-commerce section too. The agile expertise and technical excellence of SB Technologies teams allowed us to develop our new website in record time, with respect to costs and deadlines. Great communication. I highly recommend.
Jean-Christophe BOSMarketing Manager, La Villa Saint-Antoine
87seconds
What a client said about them:
Le professionnalisme et la créativité de l'équipe de 87 secondes nous a permis de traduire un concept compliqué en une vidéo très simple en un temps record ! Du kick off du projet au rendu final de la vidéo, ils ont immédiatement compris nos enjeux et trouver le meilleur moyen de mettre en image notre projet pour atteindre notre cible et nos objectifs.
Gregoire ThomasProduct Marketing Manager, Kameleoon
The Crew Communication
What a client said about them:
We have worked with The Crew Communication to develop our new website. The project had some challenging deadlines but that did not scare them off. The team showed great flexibility, rapidity of execution and creativity without jeopardizing quality. Thank you to the very talented team!
Caroline PirardMarketing Manager, N-SIDE
Pixelis
What a client said about them:
During my time at both Yves Rocher and Atlas For Men, I worked with Pixelis on a number of projects and, needless to say, I have always been extremely satisfied with their work. They go above and beyond to really understand the company and deliver feedback tailored to the company's specific needs.
VALENTINE REBATTETBrand Content Manager, ATLAS FOR MEN
AGENCY INSIDE
What a client said about them:
LA MARECHALERIE Paris, encadrement créatif et décoratif sur-mesure. Cela fait 3 ans que nous collaborons avec Agency Inside qui a commencé par refondre notre site. La première aide apportée a été de nous redonner la main sur les codes de l'hébergement et nom de domaine. Puis, Agency Inside a recréé le site web sur le CMS WordPress très rapidement. Depuis,nous partageons ces informations en bonne entente et Agency Inside a pu mettre en place sa stratégie digitale pour nous. Agency Inside pratique un SEO fait de contenus originaux. Ils ont développé des textes et bientôt des vidéos autour de notre métier. Ainsi, La Maréchalerie ressort sur de nombreuses expressions clés et, si l'on ajoute le référencement payant au travers des Adwords (ou Google Ads), nous avons un flot régulier de leads commerciaux qui arrivent via le site web. Pour nous, c'est une vraie assurance de business qui rentre ce qui nous permet de pratiquer notre métier de l'encadrement avec plus de sérénité. Bien cordialement
GILLES FAGUCEO, LA MARECHALERIE
D-Side Agency
What a client said about them:
Je recommande D-Side pour leur équipe jeune et dynamique, à la pointe de la technologie. L'agence s'est montrée innovante et force de propositions tout au long du projet. Beaucoup d'idées et de disponibilité, échanges fluides avec les développeurs. Merci :)
Directeur ClientèleConsultant, Consultant
Weevup
What a client said about them:
Equipe super enthousiaste, accompagnement de bout en bout. Ils ont vraiment su démontrer leurs plus values. Bravo pour notre site et les événements. Je recommande fortement
Mathoux PatrickCEO, Digital4Business
Dupont Lewis
What a client said about them:
DUPONT LEWIS with a Twist INGRÉDIENTS: 1KG d'expérience dans le monde de l'alimentaire 500gr de créativité pure 8 portions de rapidité Une grosse louche d'écoute 2 gousses de réacivité 3 cuillère à soupes de vision clients 1 tasse de simplicité 1 Zest de bonne humeur Lié le tout avec de l'engagement et de l'efficacité
FABRICE GAUDRIOTDirecteur Marketing, Groupe Léon de Bruxelles
AdQuality
What a client said about them:
Une agence et des équipes sympas et réactives. Toujours à la pointe des nouveautés. Une vraie expertise produit. C'est toujours un plaisir de travailler avec Adquality !
Flavien DSEA Manager, GCG
PROFIRST Intl.
What a client said about them:
Excellent team, flexible and very professional
Steph JoirisCreative Partner, Adjust
ECHO studio
What a client said about them:
Créativité, efficacité, professionnalisme et rapidité traduisent la vision du travail de Echo Studio ! Nous vous confirmons qu'ils sont un atout indéniable pour mettre vos messages en vidéo.
Gaelle Mauroit-SoenenDirectrice Marketing et Communication, Editions Ciné-Revue
DS AGENCY
What a client said about them:
Intervention demandée sur du cadrage de projet digital (détails confidentiels). Première qualité de cette agence : l'écoute. Deuxième qualité : la dimension humaine et la proximité qui permette d'établir très vite une confiance mutuelle. Le bon conseil, ajusté soigneusement aux besoins. Les délais sont tenus, la vraie question étant : est-ce que l'annonceur est capable de les respecter ? D'excellentes compétences techniques pour encadrer le tout, une capacité de production solide et technologiquement à jour. Je recommande donc chaudement DS Agency !
Axel AllieuVisual Communications, Valeo Service
PAOMA Studio
What a client said about them:
Bonjour, J'ai travaillé à plusieurs reprises avec Thomas de l'agence Paoma Studio et j'ai beaucoup apprécié son professionnalisme, sa créativité et sa flexibilité. Paoma est une agence humaine et à l'écoute des besoins de ses clients.
Géraldine DesurmontChef de projet Marketing, Chez Marie
TheCodingMachine
What a client said about them:
Équipe jeune et très sérieuse !! À l'écoute des besoins, nous avons, nous sommes et nous serons sur la même longueur d'onde du début jusqu'à la fin j'en suis sur, si il y a une fin au vue de tout ce que nous pourrons accomplir. Ce qui à fait la différence, c'est la réactivité, la tenue des engagements. Je les recommande vivement !
Victor DE KEYSERPDG, Save Up Pro
Calliweb
What a client said about them:
Nous avons fait appel aux équipes de Calliweb pour refondre complètement le site Carrefour Traiteur en 2015. Notre objectif était d'offrir aux clients l'expérience de commande idéale, tout en s'adaptant aux contraintes de nos magasins (différents formats, assortiments et prix différents) et en offrant aux clients une expérience de navigation optimale. Le défi était de taille pour cette agence jusqu'ici peu familière des méandres de la grande distribution. Les équipes de Calliweb ont remporté avec succès le challenge. Nous en sommes ravis…. et nos clients aussi ! Ils nous ont également aidés à créer un outil pour que nos utilisateurs en magasin puissent consulter et gérer les commandes. Calliweb apporte une vraie expertise dans la construction d'un site de e-commerce, mais aussi des conseils pratiques plein de bon sens et de bonnes idées ! Ils se mettent à notre portée et sont toujours disponibles. Et en plus... les équipes sont sympathiques ! »
Virginie BerthelinManager site e commerce, Carrefour
KINEKA
What a client said about them:
I worked with Kineka on marketing promotion assets such as presentations, prints, videos etc. and also some technical documentation (installation files, videos 'How to", etc.) Quality of their work completely meet the expectations in terms of deliverables and especially expertise. Budget and timeframes where proposed, followed and entirely respected. As a marketing manager, I worked with several contacts from Kineka during these last couple of years and each and every one oh them was responsive, professional and accessible at every moment before, during and even after the project. I highly recommend Kineka.
Snezana DraginCampaign and content manager, Schneider Electric
Make Different
What a client said about them:
Nous travaillons depuis le début de l'année avec l'agence Make Different pour augmenter la rentabilité de notre site d'e-commerce. Nous avons choisi différentes prestations pour l'année qui vont de l'accompagnement sur la gestion marketing du site au référencement et à la maintenance. Toute l'équipe réalise un travail important et fait preuve de réactivité lorsque nous sommes confrontés à un problème, qu'il soit technique ou marketing. Les conseils sont adaptés à nos besoins et surtout à notre budget. Nous sommes ravis de cette collaboration qui porte ses fruits.
Corinne CrouzetChargée de Marketing et de Communication, IEC Telecom Europe/Satavenue
Les Têtes de Pub
What a client said about them:
Les têtes de pub a crée l'identité visuelle de Cliché-Paris ainsi que le positionnement et l'image de marque. Ils s'occupent tout au long de l'année de la stratégie de communication ainsi que la production de contenus (shooting, et films). Ils sont très créatifs et trouvent toujours les bonnes idées de créations pour ensuite faire la production. Il s'agit d'une collaboration annuelle. Direction artistique pointue - gestion du média planning - stratégie des partenariats - Activation publicitaire - Design visuel Équipe très à l'écoute, et relation humaine forte Nous sommes très satisfaits et poursuivons notre contrat pour encore 2 ans au minimum. Je vous les recommande vivement. Cliché-Paris Magazine
Cliché-Paris MagazineMarketing manager, Cliché-Paris Magazine
TRIANGLE Event
What a client said about them:
Nous avons collaboré avec Triangle Event sur de nombreux événements et recommandons très vivement cette équipe qui fut, à chaque fois, bien plus que des prestataires, mais bel et bien de véritables partenaires. En effet, extrêmement professionnels et impliqués, M. William Boyadjian et ses collaborateurs nourrissent les projets dans lesquels ils s'engagent d'une expertise rare, leur conférant une véritable plus-value artistique. Leur grande flexibilité, leurs prises d'initiatives toujours porteuses et leur vision fine et claire des besoins spécifiques de chaque manifestation, sont une réelle source de satisfaction et de sérénité en tant qu'organisateur d'événements. L'équipe de Triangle Event étant d'une grande rigueur et animée par de vraies valeurs, nous travaillons avec eux en totale confiance, bâtissant un véritable dialogue en amont et durant les Cérémonies.
Caroline DuclosResponsable Événementiel, Les Femmes de l'économie
Big Boss Studio
What a client said about them:
Equipe très professionnelle, reactive agile et humaine. Projet complexe intégrant solution metier web et mobile menée avec succès integrant équipe dédiée et stable de chef projet, ux designer et developpeurs. Je recommande fortement pour toute start up ou entreprise innovante et en transition digitale.
Philippe ABOUCEO, MyTalents
Agence Comquest
What a client said about them:
Grande capacité d'écoute et de compréhension, Frédéric Frambot a une capacité d'analyse du terrain rapide et constructive. Ces conseils avisés nous ont permis de donner un nouvel élan à notre politique de communication.
Emilie FrançoisResponsable communication et partenariats, Faculté de médecien Paris Descartes
ELSE & BANG
What a client said about them:
Good ideas & design but poor execution
Bertrand MilliatHead of Digital, Monnoyeur
JAQ
What a client said about them:
Dynamiques, réactifs et créatifs, l'équipe de JAQ est incontestablement l'une des meilleures du marché! Je vous les recommande vivement pour toute collaboration en communication!
Anne-Victoria NocqSales assistant, Fraser Suites Harmonie
Optimize 360 Agence de Référencement
What a client said about them:
Our objective was to significantly improve the traffic of a restaurant's website and generate more leads. Optimize supported us in doing so, achieving great results to get more customers in our place and also improving our Google rating. A skilled and reliable partner
Jean-Francois HartwigOwner, Lacustre
Maropixel Communication
What a client said about them:
Tres bonne equipe, bon sens de l'ecoute, réactivité et disponibilité à recommander Je retravaillerai avec eux sans aucune hésitation
Safaa QalqouziIT Manager, IPSEN LOGISTICS
And After
What a client said about them:
En 2016, nous recherchions une agence agile en mesure de répondre à une importante productivité de nos emailings & de nous accompagner dans notre stratégie d'accélération digitale. Un plaisir de travailler au quotidien avec AndAfter, capable de jongler entre plusieurs projets tenus dans les délais.
Jeremie BertrandResponsable CRM, Jardiland
Vanksen
What a client said about them:
When I engage an agency, I expect their collaborators to: 1) demonstrate expertise in specific areas (and honesty/transparency to admit if they don't have these capacities), 2) understand the existing state, the pain points and envision the future state, with quick and easy solutions (simplicity being one of my mottoes) 3) commit in execution (and accept occasionally constructive feedback if if happens). Vanksen ticks all the boxes. With on top, strong management skills from their account managers. Your projects are in good hands here!
Emeline PihenGlobal Digital Marketing_B2B, The LYCRA Company
148 - Agence de communication
What a client said about them:
Superbe collaboration et accompagnement , agence à l écoute , professionnelle et tout ça dans la bonne humeur ! Merci 148 !
VIARD AmauryCo fondateur, Twinies
Galadrim
What a client said about them:
Je tenais à vous féliciter pour le travail accompli jusque-là, ayant beaucoup travaillé avec des développeurs ces quelques dernières années j'ai rarement vu un travail aussi propre (conforme aux spécifications), une compréhension immédiate des besoins et une telle réactivité dans les échanges. J'espère avoir à nouveau l'occasion de retravailler avec Galadrim prochainement.
Lucas DiUX Designer, Mozza
ESCAL Consulting
What a client said about them:
Je recommande hautement les services d'ESCAL Consulting après 7 ans de collaboration et 35 retombées presse par mois en moyenne. Au-delà des résultats, professionnalisme et réactivité ont toujours été au rendez-vous. C'est humainement un plaisir de travailler avec les équipes tant FR qu'US de l'agence. Well done ESCAL Consulting!
Vincent DaffourdVP, Apidata
Transacts
What a client said about them:
Nous avons fait appel à la société Transats pour la refonte de notre site Internet sur l'été 2018 et nous sommes tout à fait satisfaits de la rapidité et de la qualité des solutions mises en œuvre. Aujourd'hui, que ce soit sur le design, l'ergonomie ou le référencement, notre nouveau site répond parfaitement à nos attentes.
Epb Bd SoultDG, EPB
Trente-Douze
What a client said about them:
L'agence a toujours été force de proposition sur notre projet, et s'est montrée innovante dans ses propositions. Beaucoup d'idées et de disponibilité, échanges fluides avec les développeurs. Au top :)
Yohann De OliveiraCo-Fondateur, Thanks
ZOL
What a client said about them:
Mes plus hautes recommandations ! Si il y a une chose que je connais c'est le web/digital/développement, et chez ZOL ce sont des cadors, tant sur la compréhension que sur l'exécution !
Alexandre DreyfusCEO, chiliZ
Roxane
What a client said about them:
Nous collaborons avec Roxane sur un projet de communication corporate et RH depuis deux ans. Lors de notre appel d'offres les équipes de Roxane ont produit un effort particulier pour comprendre notre problématique et nos enjeux spécifiques. Ils sont passionnés de technologie (mais pas au point de perdre le client plus novice en route), souples (circuits courts) innovants (par la remise en cause des certitudes), transparents (sur les résultats et la gestion du budget) et surtout humains par la qualité du dialogue. Ensemble nous avons construit une opération efficace, à budget limité mais tout de même créative: www.veryapte.com. Jetez y un œil pour vous faire une idée c'est toujours le plus simple.
Pascal GorgeAccompagnement du changement, CIF
Black Pizza
What a client said about them:
BlackPizza a créé l'identité visuelle d'ekWateur, et est en charge de la refonte de nos interfaces. Nous apprécions beaucoup la gestion de projet et la créativité de cette agence !
Marine LE BIHANResponsable Communication, ekWateur
Biggerband
What a client said about them:
Le projet réalisé par Biggerband pour la Maison Dior Parfums était d'une envergure colossale, et surtout...jamais fini! Après des mois d'allers-retours sur tous les sujets possibles et imaginables, je dois dire que la qualité du résultat est très très satisfaisante. Nous avons beaucoup évolué par rapport au début du projet, ce qui me paraît naturel lorsque l'on travaille main dans la main avec des professionnels performants et soucieux de délivrer le meilleur résultat possible. Pour être honnête, nous avons même modifié le brief en cours de route à plusieurs reprises. Mais ça n'a jamais découragé l'agence, qui a su affronter TOUS les rebondissements qu'on imagine quand on touche à l'image d'une grande Maison de luxe. Que dire de la réactivité et de l'accessibilité des personnes qui ont travaillé sur ce projet… ? Simplement que j'ai eu le chef de projet en speed dial pendant 1 an, aussi bien pour des discussions stratégiques que pour des détails infimes sur la plateforme, en passant par les quelques dizaines d'appels concernant des bugs qu'il a dû résoudre dû jour pour le lendemain, ou des revues de presse de 2600 pages à créer à la mano en mobilisant presque toute l'agence…et qu'il n'a jamais craqué. Je peux dire avec certitude que leur patience a été à toute épreuve, comme leur ouverture d'esprit. Ces attributs que l'on n'utilise pas souvent pour décrire les Maisons de luxe, connues pour vouloir tout tout de suite et exactement de la façon dont elles le veulent. Biggerband apporte une certaine dose d'humilité et d'humanité qu'on pourrait trop vite oublier dans un milieu comme le nôtre. Chapeau. Un vrai plaisir. Notre projet aujourd'hui est définitivement BIGGER grâce à eux, et nous l'avons sans nul doute réalisé en BAND(E).
Caroline FlorenceAttachée de Presse Internationale, PARFUMS CHRISTIAN DIOR
You're a talented agency? Join us!
Who uses Sortlist?
Decision makers from thousands of companies.
Sylvie T'Jaeckx
I was surprised by the quick and personal reply, challenging me with the right questions to determine a better marketing briefing. This resulted in a spot on list of agencies whose can help us out. Thanks Sortlist!
Damien Thayse
If I had to recommend Sortlist to friends or clients, well, I would say that it really saves a lot of time. From the moment I sent the message on the website, two days later everything was settled with the right design agency! Amazing service for marketers, and most of all, it was relevant!
Jean Minne
Sortlist's greatest added value, to me, is its simplicity. For a client like us, who knows nothing about the marketing world, it's a big added-value to receive a selection of agencies that totally fit your needs in communication and budget.
Read more testimonials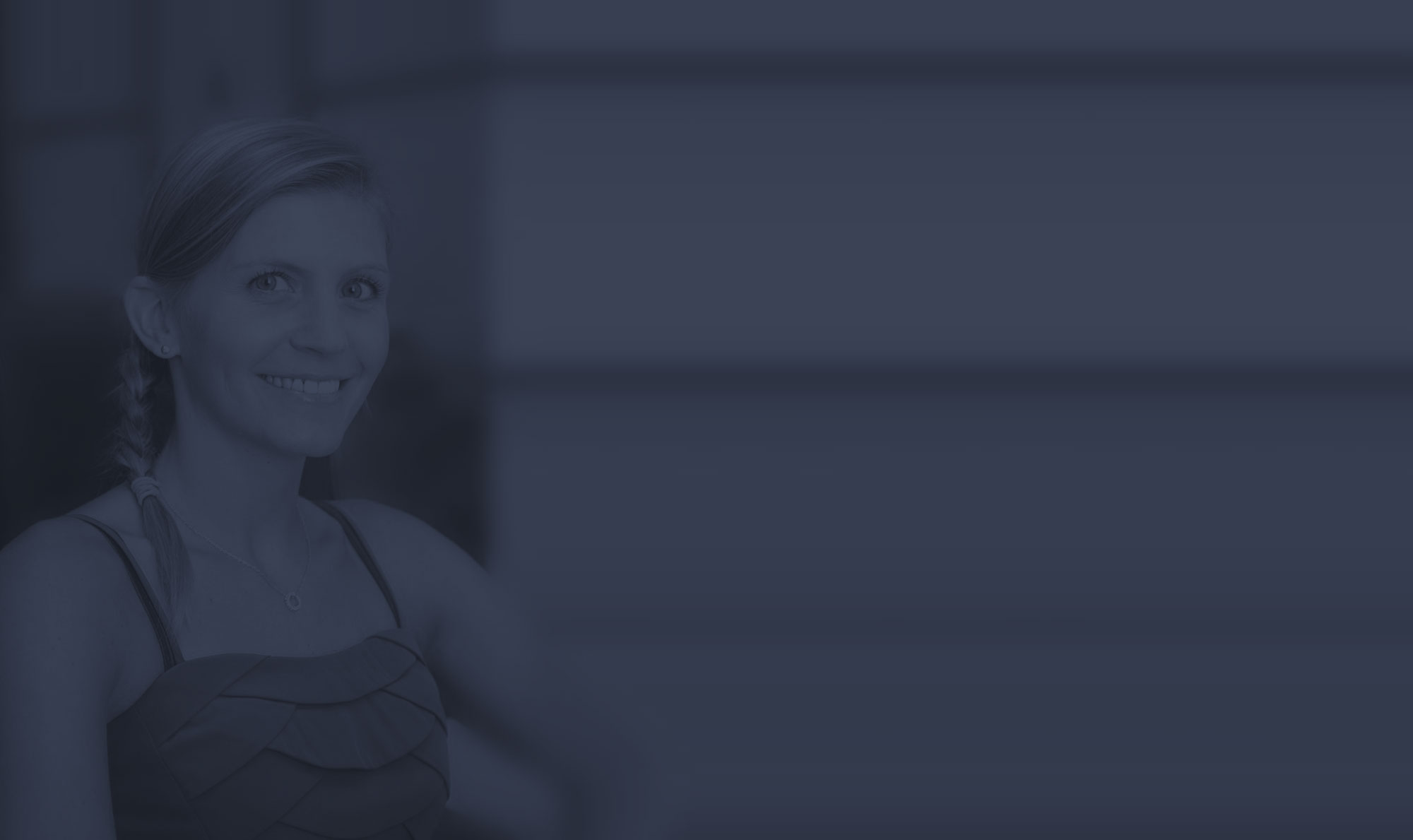 Finding an agency is quite complicated. There are plently of them and we don't really know which ones are ready and motivated to work with us. With Sortlist, they take the first step by sending a message, so it's easier. There is also a pre-selection in order to target only the best expert agencies, using many relevant selection criteria.
Jessica FabreDigital Communication Officer at Bourbon
Let us guide you to the best agency
From web design to advertising campaigns, we guide you to the right agency fitting your needs and budget. Then, compare and hire the one that's right for you.
100% free - Fee is charged to agencies willing to collaborate with you.