About Euros / Agency
Euros / Agency is an independent agency specialised in influence and communication strategies based in Paris and Brussels.
Euros / Agency supports organisations in defining and implementing their communication and influence strategies at national and European level.
Since 2012 we have been working with public and private organisations in France, in Brussels and abroad, through cutting edge and tailor-made support.
Committed to the results-based culture, methodological rigor and outspokenness, we team up with our clients over the long term to meet their image, reputation and decision-making challenges with public decision-making.
Our areas of intervention cover all aspects of communication advisory, media relations, public diplomacy and national and European public affairs.
Our team 
The Euros / Agency high level team is internationally minded, full of energy and freshness. It is ahead of its time and has a great understanding of political, societal or economic transformations.
It is composed of advisers with experience in all of our areas of intervention: journalism, ministerial offices, parliament, European institutions, management of companies with strong reputational stakes, NGOs, major French and international communication and lobbying agencies. All of the advisers have at least English and French as their working language.
 Since 2012, Euros / Agency has supported more than 50 enterprises, public authorities, governments and NGOs for long-term strategic missions.
We are proud of their loyalty, and our support mobilising up to all of our departments. This loyalty is also reflected in our teams, which are known for their commitment and stability.
Our greatest rewards are the satisfaction of our clients, their trust over the years and their recommendations.
Euros / Agency est une agence de conseil en influence et stratégies de communication indépendante basée à Paris et Bruxelles.
Nous intervenons depuis 2012 auprès d'organisations publiques et privées en France, à Bruxelles et à l'international à travers des accompagnements haut de gamme et sur mesure.
Portés sur la culture du résultat, la rigueur méthodologique et le franc-parler, nous faisons équipe avec nos clients sur le long terme pour répondre à leurs enjeux d'image, de réputation et de prise avec la décision publique.
Nos champs d'intervention recouvrent tous les aspects du conseil en communication, des relations médias et influenceurs, de la diplomatie publique et des affaires publiques nationales et européennes.
Notre équipe
De haut niveau, l'équipe d'Euros / Agency est ouverte sur l'international, pleine d'énergie et de fraîcheur. Elle ressemble à son époque et en maîtrise les enjeux, qu'il s'agisse des transformations politiques, sociétales ou économiques.
 Elle est composée de 25 conseillers disposant d'expériences dans l'ensemble de nos champs d'intervention : journalisme, cabinets ministériels, parlement, institutions européennes, direction d'entreprises à forts enjeux de réputation, ONG, grandes agences de communication et de lobbying françaises et internationales. L'intégralité des profils de l'agence ont au moins le français et l'anglais comme langues de travail.
Depuis 2012, Euros / Agency a accompagné plus de 50 entreprises, autorités publiques, gouvernements et ONG pour des missions stratégiques de long terme.
Nous sommes fiers de la fidélité de nos clients et de notre mobilisation collective à leur service. Cette fidélité se reflète également dans nos équipes, reconnues pour leur engagement et leur stabilité.
Nos plus grandes récompenses résident dans la satisfaction de nos clients, dans leur confiance au fil des ans et dans leurs recommandations positives.
Euros / Agency is een onafhankelijk agentschap gebaseerd in Brussel en Parijs en is gespecialiseerd in invloed- en communicatiestrategieën.
Het communicatiebureau ondersteunt organisaties en bedrijven bij het het definiëren en uitvoeren van hun communicatie- en beïnvloedingsstrategieën op zowel nationaal en Europees niveau.
Sinds 2012 werken we samen met publieke organisaties en privébedrijven in België, Frankrijk en elders in het buitenland. We geloven in een resultaatgerichte cultuur, methodologische striktheid en openheid. Samen met onze klanten werken we om hun imago, reputatie en besluitvorming te ontwikkelen en te versterken, en dat op lange termijn.
We specialiseren ons in alle aspecten van communicatie-advies, persrelaties, public diplomacy en public affairs.
Ons team
Het team van Euros / Agency bestaat uit een team die internationale spirit en enorm veel energie uitstraalt. Onze adviseurs hebben een uitstekend begrip van politieke, maatschappelijke of economische veranderingen en hebben  ervaring op het gebied van: journalistiek, ministeriële kabinetten, het parlement, Europese instellingen, management van ondernemingen met sterke reputatiebelangen, NGO's, grote communicatie- en lobbybureaus.
Sinds 2012 ondersteunt Euros / Agency meer dan 50 bedrijven, overheden en NGO's voor strategische langetermijnmissies. We zijn trots op hun vertrouwen en de steun die we hen geven via alle onze departementen. Dit vertrouwen wordt ook weerspiegeld bij onze teams, die bekend staan ​​om hun inzet en stabiliteit.
Onze grootste voldoening halen we uit de tevredenheid van onze klanten, hun vertrouwen in de loop van de jaren en hun aanbevelingen.
Certifications
Profile verified by its owner
Location
Services offered
We are active in different sectors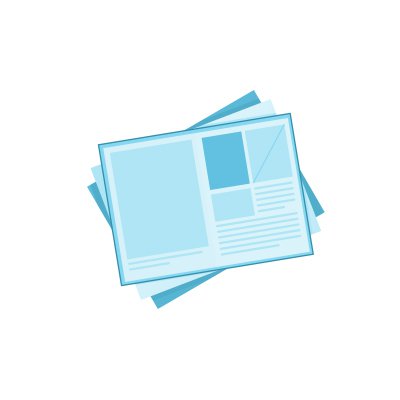 Public Relations (PR)
CORP: Corporate and crisis communications department Through daily contact with the editorial offices of the prescribing media and the economic press, we develop, maintain and protect the reputation of our clients and their leaders. We accompany our clients in the definition of their positioning, elaborate their messages and support them in their public statements. We develop the differentiating storytelling that will allow them to emerge, convince opinion makers and serve their business objectives. We put in place procedures to manage sensitive situations and intervene in crisis situations to protect their reputation. In all these dimensions, our team cultivates proximity and trust with the managers to offer them the level of advice they expect. EUPA: European Affairs department Present at the heart of the European Quarter in Brussels, we guide our clients within the EU ecosystem and deploy their public affairs strategies We ensure the follow-up of the dossiers in their political and technical dimensions, contribute to the work of the Commission, the Council, the European Parliament and representations of interests and we engage in meaningful coalitions of interests. We examine, anticipate and prepare decision regarding our clients. We even take full responsibility for the permanent representation of some of our clients in the European institutions. Euros / Agency is registered in the EU interest representatives register. PA: Public Affairs & Public Diplomacy department In a permanent relationship with public decision-makers and stakeholders, we promote the interests of our clients and help them make the most of legislative and regulatory developments. We forge essential networks of relationships, identify allies, develop positions and engage in a dialogue of trust with their stakeholders. And we consistently monitor day by day the legal and political environment to anticipate, prepare and shed light on the public decision-making process. We also assist governments and diplomatic representations in their efforts to manage image and institutional relations ("soft public diplomacy"). Euros / Agency is registered in the Interest Representative registry of the National Assembly and the Senate.
Request info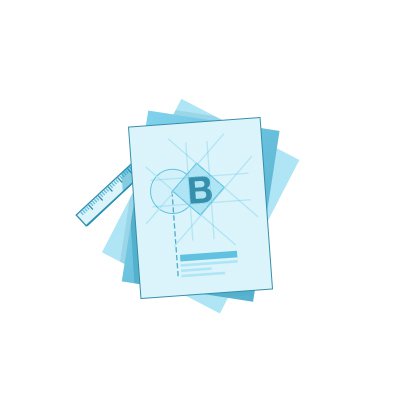 Branding & Positioning
/// BRAND: brand and lifestyle communications department /// We give brands privileged access to small and large media, influencers who matter, to develop their visibility and strengthen their acquisition power on the market. On the lookout for trends, connected to social networks and in constant dialogue with online editors and influencers, we offer brands an expert and creative look at their reputation. We build their branded PR strategies and put them on the forefront, both in France or abroad. Well beyond a press office, we offer strategic advice, definition of objectives, content development, campaign management and organisation of press and influencer experiences. Since the return on investment is essential, we guarantee the quality of the media coverage and deploy our tools of impact measurement, tracking and reporting. • Monitoring and trend analysis - Media and new media monitoring - Analysis of trends and anticipation of editorial schedules - Brand positioning analysis and competitive intelligence - Development of brand platforms • Press relations - Full implementation of campaigns and media strategies - Creation of angled content (press kits, press releases, computer graphics, etc.) - Organisation of press and general public travel events - Proposing, negotiating and management of media partnerships • E-Influencing Strategies - Identification of key influencers, bloggers and social networkers (Instagram, Snapchat, Twitter, Facebook) - Community building - Definition of editorial programs and content development - Management of partnerships • Local and international strategies - Deployment of PR at the regional and local level (multi-local communication) - Establishment and management of multi-country campaigns, international hubs and networks of agencies /// BRAND : pôle communication de marque et lifestyle /// Nous donnons aux marques un accès privilégié aux petits et grands médias, aux influenceurs qui comptent, pour développer leur visibilité et renforcer leur puissance d'acquisition sur leur marché. A l'affût des tendances, branchés sur les réseaux sociaux et en dialogue constant avec les rédactions et influenceurs en ligne, nous proposons aux marques un regard expert et créatif sur leur réputation. Nous construisons leurs stratégies RP de marque et les mettons en œuvre pour les positionner au premier plan, que ce soit en France ou sur plusieurs pays. Bien au-delà d'un bureau de presse, nous offrons conseil stratégique, définition des objectifs, élaboration des contenus, gestion des campagnes et organisation d'expériences presse et influenceurs. Et puisque le retour sur investissement est essentiel, nous évaluons en permanence la qualité des retombées et de l'engagement en déployant nos outils de mesure d'impact, de tracking et de reporting. • Monitoring et analyse de tendances - Veille médias et nouveaux médias, analyse de l'E-réputation - Analyse des tendances et anticipation des plannings éditoriaux - Analyse de positionnement de marque et veille concurrentielle - Réalisation de plateformes de marque • Relations presse - Réalisation intégrale de campagnes et stratégies média - Création de contenus anglés (dossiers de presse, communiqués, infographies, etc.) - Organisation de voyages et d'événements presse et grand public - Proposition, négociation et gestion de partenariats médias • Stratégies E-influenceurs - Identification des influenceurs clefs, blogueurs et des prescripteurs sur les réseaux sociaux (Instagram, Snapchat, Twitter, Facebook) - Constitution de communautés et stratégies d'engagement - Définition de programmes éditoriaux et élaboration des contenus - Gestion de partenariats - Animation de profils sur les réseaux sociaux • Stratégies locales et internationales - Déploiement des RP au niveau régional et local (communication multilocale) - Mise en place et gestion de campagnes multi-pays, de hubs internationaux et de réseaux d'agences
Request info
A few metrics about the agency
Previous Works
Check the latest works made for our clients
2 work(s) uploaded
Public Affairs and Public Relations
September 2017
September 2017
Public Affairs and Public Relations
E/A supports Booking.com since 2013 (France + Brussels and Belux area)
Euros / Agency is the first agency hired by Booking.com for PA and PR before building its global network. We carry the following mission on their behalf:
Corporate PR
Consumer PR
Full PA support
Crisis management
Top executives advising
Support for digital influence
For the past 4 years, Booking.com has nominated Euros / Agency as its leading agency in terms of media impact and lobbying results, on a market considered one of the toughest globally.
What we've done for Booking.com
Public Affairs
Government and parliament representation and lobbying
Negotiation support towards hotelier unions and the French government
Support to legal teams in coordination with the lawyers of the company
Executive counsel at Booking.com HQ level
Press Relations
Press operations and events
Weekly creation of content (visuals, articles, etc.)
Digital media campaigns
Weekly consumer outreach in all major lifestyle outlets, media partnerships
Full coordination with international comm hub and reporting (45 countries)
Read more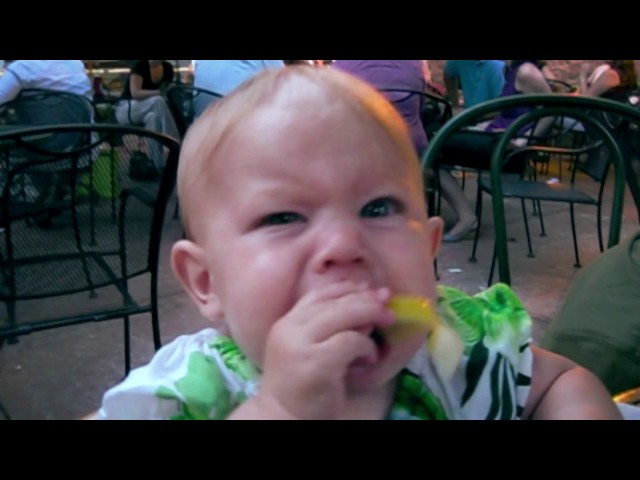 Public Affairs and Public Relations
September 2017
September 2017
Public Affairs and Public Relations
E/A has been supporting Deliveroo since 2016 in their Public Policy and Corporate PR in France and Brussels.
As its first PA and PR agency, E/A helped build Deliveroo's corporate and institutional networks, as well as its communications tools involving media and politics.
We carry the following mission on their behalf:
Corporate PR
Consumer PR
Full PA support
Support for digital influence
What we've done for Deliveroo
Public Affairs in France
Government, French Administration, and Parliamentary representation and lobbying
Meeting with the main Presidential campaign teams
Creation of an extensive network with key stakeholders (academics, think tanks, startup community, Unions, business associations, others)
Support to legal teams in coordination with the lawyers of the company
Coordination with the London-based HQ
Press Relations in France and Belgium
Press operations and events
Weekly creation of content (visuals, articles, etc.)
Digital media campaigns
Weekly consumer outreach in all major lifestyle outlets, media partnerships
Read more
Clients' reviews
Check the latest reviews from our clients
Let us guide you to the best agency
From web design to advertising campaigns, we guide you to the right agency fitting your needs and budget. Then, compare and hire the one that's right for you.
Find my agency
100% free - Fee is charged to agencies willing to collaborate with you.