Cheeeeese!
Agence spécialisée en Design & graphisme, 3D.
Profil
vérifié par l'agence
Contacter Cheeeeese!
A propos de Cheeeeese!
Ce profil a été vérifié par l'agence
Description
Cheeeeese is an international branding agency with a strong focus on premium brands, an agency made up of 100% of creatives.
We craft great brand identities and both their physical and digital expressions.
With offices in Paris, Madrid, Geneva, Rio de Janeiro and São Paulo, we work with a global perspective, using a unique approach: happy branding.

Our philosophy is based on the following elements:

1. A concept: design in direct. We erase interference between clients and designers: no delay manager, no profitability director, no head of complexity. A client and a designer, connected and working together to maximize efficiency, reactivity and mutual happiness, both 100% present at every step of the creative process. As a result, the agency proves to be more creative more reactive, and more affordable

2. An international team: the happy team. Our in-house creatives work as a unique team over our five offices (Paris - Madrid - Geneva - Rio de Janeiro - Sao Paulo), always connected via Skype. Every brief is submitted to at least 3 offices to foster emulation and creativity, and provide our clients with the most diverse and original proposals.

3. The hopscotch: Because branding must be fun and as simple as a smile, our reflection method lies upon a simple concept understood by everyone worldwide, the hopscotch. Its 8 local and international steps (brand audit - worldwide benchmark - creative workshop - happy idea - brand platform - brand identity - brand physical expression - brand digital expression) allow you to tackle every aspect of your brand creation, progressively and with a lot of flexibility.

//

Cheeeeese est une agence de branding internationale spécialisée sur les marques globales et premium.
Une agence composée à 100% de créatifs.
Nous créons des marques, leurs identités et leurs expressions physiques et digitales.


Notre travail s'articule autour d'une approche unique : le happy branding, basé sur les éléments suivants:

1. Un concept: le design en direct. Lors du processus créatif, nous effaçons toute interférence entre clients et designers : pas de manager du retard, pas de directeur du profit, pas de complexificateur en chef. Simplement, un client et un designers, connectés et travaillant ensemble pour maximiser l'efficacité, la réactivité et le bonheur mutuel, tous deux présents tout au long des différentes étapes. Le résultat, une agence plus créative, plus réactive, plus abordable.

2. Une équipe internationale : la happy team. Nos créatifs travaillent comme une seule équipe depuis nos 5 bureaux de Paris, Madrid, Genève, Rio de Janeiro et São Paulo, en connection permanente via Skype. Chaque brief est soumis à au moins trois pays pour favoriser l'émulation et la créativité, et fournir à nos clients les propositions les plus originales et les plus variées.

3. La marelle : Parce que le branding doit être fun et simple comme un sourire, notre méthode de création repose sur une concept simple et compris partout, la marelle. Ses 8 étapes locales et internationales (brand audit - worldwide benchmark - creative workshop - happy idea - brand platform - brand identity - brand physical expression - brand digital expression) vous permettent d'aborder tous les aspects de la création de votre marque, progressivement et avec beaucoup de flexibilité.
Récompenses ou Nominations
stars

Prêmio ABRE de embalagem brasileira 2016 (Brazil - Bronze)

2016

Best Product Design

stars

41º Prêmio Lupa de Ouro (Brazil)

2017

Best Prescription Campaign Launch

stars

Prêmio EmbalagemMarca grandes cases de embalagem 2015 (Brazil)

2015

Dermocosmetics case packaging

stars

Prêmio Embanews 2016 (Brazil - Premium)

2016

Premium

stars

Prêmio Embanews 2016 (Brazil - Design)

2016

Design

stars

Prêmio ABRE de embalagem brasileira 2016 (Brazil - Silver)

2016

Best Packaging Design

stars

Prêmio Werner Klatt 2014 (Brazil)

2014

Best paper bag design

stars

Prêmio Embanews 2016 (Brazil - Marketing)

2016

Marketing
Services offerts
Nous sommes actifs dans différents secteurs.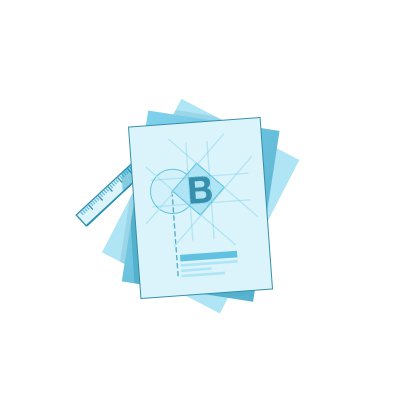 Design & graphisme
Packaging, Publishing, Digital, Key visuals, corporate guidelines... small and major brands ask us to help them better sell themselves and their products through innovative and beautiful graphic design. We master all the necessary softwares (Adobe Illustrator, Indesign, Photoshop...) that are needed to produce high quality content, and can also create execution documents and take in charge the pre-production with the printers or with the digital advertisers.
Demander des infos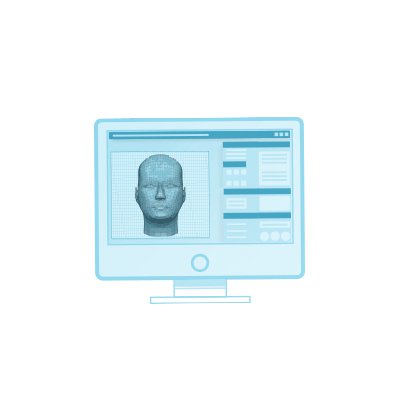 3D
From product design for perfume flask to complete shop or stand simulation, we master 100% of the 3D environment, using Solidworks and 3ds Max. We can also recreate beautiful packshots thanks to our rendering experts.
Demander des infos
Quelques chiffres à propos de l'agence
Réalisations précédentes
Jetez un oeil aux dernière réalisations crées pour nos clients
12 réalisation(s) ajoutée(s)
Recommandations de Clients'
Parcourez les dernières recommandations envoyées par nos clients
1 recommandation(s) postée(s)
Alexandre JR Cortes
CEO & Beekeeper chez Déus miel de Paris
Cheeeeese is simply great! I called them in 2010 and have been working with them ever since. The happy branding approach works really well, I had the opportunity to chat and meet directly with the designers in charge of the projects. More than partners, they are now my friends. Little extra advantage : the design was nominated for a graphic design award in Spain! A great sales booster that we are very proud of.
add_circle_outline
Ajouter une recommandation
Laissez-nous vous guider vers la bonne agence
Du web design aux campagnes de pub, nous vous guidons vers les agences qui répondent à vos besoins et budget. Comparez-les et sélectionnez celle qui vous convient le mieux.
Trouver mon agence
100 % gratuit - Les frais sont pris en charge par les agences voulant collaborer avec vous.