Entourez-vous des meilleures agences
Du design web aux campagnes de publicité, nous vous guidons vers la bonne agence marketing.
100 % gratuit - Les frais sont pris en charge par les agences voulant collaborer avec vous.
arrow_downward
Quels services sont couverts
Les services de marketing & publicité. Pas les outils ou médias.
On parle de nous dans la presse
1k
Collaborations réussies par année
Quel type d'agences sont sélectionnées ?
Les meilleures, mais pas nécessairement les plus grosses.
Shortcut Advertising
Ce que nous dit un client :
Creation of website & google ads campaign
Marc Planckemanager, Cantaloupe Interim Management
PROFIRST Intl.
Ce que nous dit un client :
We have worked in collaboration with Profirst on many different projects over the years. They are always very professional, creative and looking for the slightest detail that will make the perfect set.
Alexia van der StratenProject Manager, Hoet&Hoet
EVO Group
Ce que nous dit un client :
Agence sérieuse, communication et travail efficace.
Daniella DuckaertComptable, Expertia
Superkraft
Ce que nous dit un client :
Een super tof, hands-on team waarvoor niets teveel is. Vragen en problemen worden direct aangepakt. Ik ben zeer tevreden van hun service en klantencontact.
Steven Van VlasselaerZaakvoerder, 2VRent
Pixelis
Ce que nous dit un client :
Un grand merci à notre agence : Pixelis, pour avoir développé notre nouvelle charte graphique Monbana, chocolatier "version originale". L'agence a su valoriser l'ADN de la marque, l'expertise de nos maîtres chocolatiers, notre créativité, en toute simplicité… Un avant après sans appel !
Clotilde BeaumeDirectrice Marketing, Monbana
BBS
Ce que nous dit un client :
Big Boss Studios a pris charge la refonte de notre environnement numérique (site + app) en répondant Cahier des Charges de façon satisfaisante. Les délais et budgets ont été respectés et la communication avec l'équipe en charge du projet est excellente.
Belkout AdrienDirecteur Numérique, TSFJAZZ
LaMagnética
Ce que nous dit un client :
Empezamos a trabajar con La Magnètica en el año 2009 y desde entonces se ha convertido en un colaborador fundamental en la estrategia digital de la Fundación. Sus servicios van desde la consultoría técnica con informes que nos entregan regularmente y análisis sobre cómo mejorar el posicionamiento SEO a la conceptualización y diseño de nuestras páginas web y sus nuevos apartados y el asesoramiento en todo lo que está relacionado con la comunicación online de la institución. Desde 2014 con la renovación de nuestra página web, por la que La Magnètica trabajó en la conceptualización y optimización del diseño, usabilidad y funcionalidad, y con la publicación del diseño renovado del Catálogo Razonado de Pinturas de Salvador Dalí en diciembre 2017, hemos confiado en una empresa que demuestra su profesionalidad tanto desde el punto de vista de respeto de los tiempos de entrega de los proyectos y del presupuesto acordado, como de la capacidad de entender nuestras necesidades y deseos. Nuestra valoración del trabajo de La Magnètica en los proyectos pasados y en los que actualmente están llevando a cabo con nosotros no puede ser más positiva. We began to work with La Magnètica in 2009. Since then it has become a fundamental collaborator in the digital strategy of the Dalí Foundation. Their services range from technical consultancy (with regular reports and analysis) to SEO improving and conceptualization. They also help us design our web pages and new sections and give us advice on everything related to online communication. In 2014, we updated our website completely. La Magnètica worked on the new design's conceptualization and optimization, on usability and functionality. Another important project was, in December 2017, the launching of the new design of Salvador Dalí's Catalogue Raisonné of Paintings. To do so we relied on a company, La Magnètica, that showed professionalism from the point of view of respect for delivery times and for the agreed budget. They are very good at understanding our needs and wishes. Our opinion of La Magnètica's job in past and future projects with us cannot be more positive.
Cinzia AzziniDigital media, Fundació Gala-Salvador Dalí
EVerythink PR boutique
Ce que nous dit un client :
eVerythink ofrece un servicio especializado a cada cliente, lejos de otras agencias que aplican el mismo plan una y otra vez. Su gran dedicación a cada proyecto, marcan la diferencia y junto a su extensa experiencia en PR, hacen casi un éxito seguro de cada campaña. Aunque ya he trabajado previamente con Virginia Sanz y Virginia Frutos en otros proyectos, tuve la suerte de trabajar con ellas como agencia cuando llevaba la comunicación de la plataforma de pago MYMOID. Obtuvimos grandes resultados con visibilidad constante en medios generalistas y apariciones en TV. Más allá de una campaña de PR, ofrecen actividades adicionales dando respuesta a los cambios que pueden surgir durante la campaña y asesorando en todos ellos. Espero poder volver a trabajar pronto con ellas, y sin duda, es una de las opciones que siempre recomiendo.
Eider Díaz AscassoComms, PR and Brand Senior Manager ESL Iberoamérica, ESL
Comith
Ce que nous dit un client :
Create flyers, cards, communication etc.
Charlotte BuysseB2B Sales Assistant, Wonderbox
Mayple
Ce que nous dit un client :
Web traffic and lead generation have both risen as a result of Mayple's campaigns. Customers can expect professionalism and innovation from this team. The marketer we have been working with really knows her stuff.
Rotem RogovskyFounder, Skypro
The Mood Project
Ce que nous dit un client :
La experiencia con Mood ha sido fantástica. Planteamos un concurso a través de la plataforma y seleccionamos su propuesta por estratégica. Era un proyecto para reposicionar la marca y diseñar el plan estratégico de comunicación. Durante la fase de Reposicionamiento estratégico fuimos desgranando la esencia de la compañía y construyendo la transformación de nuestra marca sin perder el foco y con eficacia. En los workshops participábamos personas de distintas partes de España, y Mood se adaptó a esta situación, optimizando al máximo cada reunión. Mood creó desde el primer momento un excelente clima de trabajo, y la confianza en ellos aumentó taller a taller, entregable a entregable. Dada la confianza en la calidad de su trabajo y visión, una vez acabado este proyecto continuaron con otros dentro de la compañía. Destacaría su capacidad para entender nuestro negocio en muy poco tiempo y su visión estratégica, realista pero a la vez innovadora. Acciones con contenido y con sentido.
Jorge AguilarDirector de Marketing, TRADE CORPORATION INTERNATIONAL SAU
Poixel
Ce que nous dit un client :
When I first saw your work I had a good impression about what you deliver, but I couldn't know what I need exactly and I was afraid of not getting what I want. Your experience & knowledge got me disposed of my concern. The work was amazing & it was beyond my thoughts. I suggest for every entrepreneur to meet you in person and discuss the ideas and I'm certain that they will insist to work with Poixel.
Mohamed Al MaroufFounder, Aitch Aitch
Optimize 360 Agence de Référencement
Ce que nous dit un client :
Optimize our website SEO and improve our Adwords strategy
Youmna MalakVP Marketing, DATA4
Adjust
Ce que nous dit un client :
Digital agency with multiple qualities, with a team at the forefront of technology and able to meet any challenge. Made excellence a priority and always ahead of its competitors. Great atmosphere and very good contact with the team.
Charles PattynUI / UX Designer, Capver
ESCAL Consulting
Ce que nous dit un client :
The objective, was to be feature on top media to generate user acquisition in our mobile application
Yves BenchimolCEO, WeWard
Biggerband
Ce que nous dit un client :
Biggerband a su faire preuve d'une grande capacité d'écoute et de conseils dans tous les projets que nous avons menés ensemble. Les équipes ont su se montrer très disponibles et faire rimer créativité avec réactivité. La pédagogie et la flexibilité de nos interlocuteurs ont été des ingrédients indispensables à la réussite de ces projets. L'agence a su s'adapter en permanence à nos urgences. Nous sommes aujourd'hui très satisfaits des performances de notre nouvelle plateforme de marque, de notre site RH, de notre blog et de notre espace Client. Un grand merci à tous !
Yann KarroumDigital Manager, KparK
New Step Media
Ce que nous dit un client :
creating creative campaign 360 and social media
Mai GamalMarketing manager, Egyruss
148 - Agence de communication
Ce que nous dit un client :
Un grand merci pour le travail fourni par toute l'équipe pour la conception de ce super site, encore plus beau que ce que j'avais imaginé ! Votre aide nous a été très précieuse pour faire aboutir le projet, et nous sommes vraiment, vraiment très contents du résultat. Il est beau (très), il répond à tous nos besoins, qu'ils soient commerciaux, graphiques ou opérationnels. Vous remerciant tous encore chaleureusement !
Nicolas RozyliDG, Rozyli
Essencius A/S
Ce que nous dit un client :
"Både forbrugere, forhandlere og medier har taget konceptet til sig og på den måde bidraget til at hylde kvinder og give børn rundt om i landet flere skønne oplevelser. Desuden har THE PANDORA TOUR været med til at skabe en endnu bedre relation til bloggere og journalister, fordi der har været så mange sjove, hyggelige og medrivende historier at fortælle." Helen Rosenkjær Koppel Jensen, Marketing & PR Director, PANDORA Nordic
Helen Rosenkjær Koppel JensenNordic Marketing and PR Director, Pandora
Bake250 Digital Agency
Ce que nous dit un client :
To begin with I needed a creative logo to show the concept of my new business and a website.
MalakehFounder, InterActive Collective
Factoría de Proyectos
Ce que nous dit un client :
Los conocimos porque queríamos modernizar la página web, y nos aconsejaron crecer y tener muchar más presencia física y en internet! Llevamos años como clientes, y ahora tenemos 3 centros operativos en pleno funcionamiento, un equipo comercial consolidado, el plan de marketing y comunicación sistematizado y una excelente relación personal. Incluso hemos finalizado la segunda web!" Marta Montmany, CEO RADMEDICA
marta montmanyGeneral marnager, Radmedica
Anais Digital
Ce que nous dit un client :
Installer l'approche UX dans la reflexion des projets et devenir plus customer centric.
veronique marichalDigital Manager, Sodexo
Talentum Digital
Ce que nous dit un client :
Encantados desde hace ya mas de 2 años trabajando con Talentum y todo su equipo. Pro activos, eficientes y con precios competitivos.
Paloma GraneroGeneral Manager, WINDOBONA Indoor Skydiving Madrid
EvolveDigitas
Ce que nous dit un client :
A passionate team well equipped with the know-how as well as in-depth understanding of client's requirements.
Pranjli GuptaDigital and Brand Marketing Manager, Blueair
AB4 Systems
Ce que nous dit un client :
AB4 Systems proved to be a trustworthy partner throughout our collaboration, bringing our initial proposal to life with many enriched ideas and various alternatives to suit a very complex implementation plan. The software delivered worked flawlessly, had an easy to use interface and proved its reliability during time. I have no doubt we will work together in the coming periods.
Ana RaduFinancial Accounting and Advisory Manager, EY Romania
POP Communications
Ce que nous dit un client :
POP communications deliver great service, value for money to achieve the best results for your budget. The team is experienced, friendly and dedicated to achieve success for your campaign. Love working with them and loved the results even more.
Berna BurgerCentral Consumer Marketing Manager, BIODERMA
ELSE & BANG
Ce que nous dit un client :
Nous sommes ravis de la formation social selling très complète faite par Hervé Kabla. Une journée de formation, de la pédagogie pour tous les niveaux du groupe et de belles perspectives d'évolution et de business grâce à cela !
Anaïs BernoResponsable Marketing réseaux sociaux, Ouest-France
Base Design
Ce que nous dit un client :
We worked with Base Design, who helped us verbalize our strategy, create a visual identity and craft a tone of voice. They have been instrumental in leading a very cooperative approach across all relevant aspects of our brand – thus the result is very much a joint success, shared between them and us.
Stefan TweraserChief Product and Growth Officer, Deezer
Oh! my brand
Ce que nous dit un client :
Trabajar con OhMyBrand! ha resultado una experiencia fantástica. Gente responsable y flexible, con iniciativa y sobre todo muchas ganas. Se anticipan a tus necesidades, dan soluciones y están a la última. Han modernizado nuestra página web y esta ha dado un vuelco de 90 grados. Ahora es una página cómoda para el usuario y una magnífica carta de presentación de nuestra editorial. Seguiremos trabajando con ellos, sin duda.
Natalia MosqueraEditora, Ediciones La Cúpula
Dupont Lewis
Ce que nous dit un client :
Stratégie social média, nouveau branding et stratégie RP
Claire NicklèsChef de marque, MONIN
Dynamic Creative
Ce que nous dit un client :
De multiples réalisations depuis près de 20 ans, avec une rapidité et une qualité jamais démenties
David SITBONCEO, Daleth Invest, TF1 Digital Factory, Bonzai Digital, Ad Pepper
The Crew Communication
Ce que nous dit un client :
As a marketplace for boat rental, we were looking for marketing/communication/design/social media expertise to help us on our new B2B platform' positioning and communication, to define the messages and visual, and produce video as well for our B2C website. With The Crew (apart that it sounds logic for a boating company) we felt directly the connexion thanks to their very professional approach and their extended experience in the travel industry. The Crew demonstrated even before being selected their real interest in our young company by proposing already ideas, concept and visuals. Like in any relationship, it can work only when it works in both ways like this; we are passionate about our development, The Crew is proud to put their name on what they produce. You can check the video here https://partner.enaviga.com/
francois helardcofounder, Enaviga
Digital Advice Group
Ce que nous dit un client :
I have worked with Digital Advice Group for some time now. They are good at thinking out of the box and providing uber creative solutions to clients' needs. It is always a pleasure to work with their professional team who is always on time and full of useful tips and resources.
Marie Laenen
datasocial
Ce que nous dit un client :
Son sencillamente los mejores de España
Pilar Garcia de la GranjaEditor, Mediaset España
Atypic
Ce que nous dit un client :
Creation of communication campaigns and D2D jobs
Thomas PaulusMarketing and Communication Manager, Belgian Red-Cross (Blood Service)
Equinoa
Ce que nous dit un client :
Creation of a new Corporate website, long-term partnership for the maintenance
Fanny LhommeDigital Project Manager, Hour Passion
PURE illusion
Ce que nous dit un client :
Une agence professionnelle, réactive, et fiable !
Mme DubiéRH, Fidérim Consulting
deBottomLine
Ce que nous dit un client :
We hebben de beste ervaringen met deBottomline. Veerle en Steven staan steeds klaar met frisse ideeën. De responstijden zijn zeer kort en de persoonlijke contacten zijn steeds super aangenaam.
Nick PeetersVennoot, Essenzia Advocaten
sendian creations
Ce que nous dit un client :
to make digital marketing strategy and branding
tony magdyseo manger, egy seo
Djm Digital SA
Ce que nous dit un client :
App and backend creation for a prevention related system (Insurtech).
Jacques OosterboschData Portfolio Manager, Ethias
MKKM I SOCIAL MEDIA EXPERTS
Ce que nous dit un client :
We have initiated our collaboration with MKKM in the context of an interim management assignment for several months. Based on their experience with B2B and B2C communication on social channels, we have been able to finetune our organisation, campaign management strategy and process. MKKM was especially valuable because they are able to integrate very quickly all the dimensions of a difficult business like insurances. They can challenge our strategies, they propose and execute qualitative and cost effective campaigns. They are always there to support our activities, in our offices or on our events, during the WE if needed. True partners!
Christine JeanHead of Branding, Marketing & Media Management, AG Insurance
OFCORES
Ce que nous dit un client :
Congress Collaborations We worked together with ofcores for several events and were always surprised by their level of excellence. The team brings a lot of different skills and expertise to the table, making it easier to think outside the box & make the impossible possible.
Joost RensonCEO & Founder, Plant a Flag
Wirelab
Ce que nous dit un client :
Wirelab heeft voor ons de website SocialReblz.com ontwikkeld. Zowel tijdens de concept fase als tijdens de uitvoering is de communicatie tussen ons team en het team van Wirelab perfect verlopen.
Niels VerhoevenCEO, SocialReblz
Black Pizza
Ce que nous dit un client :
Nous avons sollicité l'agence Black Pizza dans le cadre d'un appel d'offre. L'agence a fait preuve d'un très grand professionnalisme et d'une implication qui nous a très agréablement surpris. Je recommande cette agence à celles et ceux qui cherchent une véritable agence créative. En plus d'être aimables, serviables, et dévoués, l'ensemble de l'équipe sait faire preuve d'une grande imagination avec un travail particulièrement bien soigné. Travailler avec Black Pizza, c'est allier le professionnalisme au plaisir.
Cédric K.Responsable du Développement, Seti Ingénierie Conseil
Zee Group
Ce que nous dit un client :
Depuis plusieurs mois nous travaillons avec Hervé de chez Zee Media. Il est encore trop tôt pour voir de vrais résultats mais pour le moment nous sommes ravis de leurs conseils, suivi et mise en place pour l'optimisation de notre présence sur le web. Nous continuons de travailler en collaboration avec cette agence qui nous veut du bien !
Marine WEILERResponsable commerciale et marketing, Alcys
Feel and clic
Ce que nous dit un client :
Nous avons beaucoup aimé travailler avec l'équipe Feel and clic, les ateliers de co conception nous ont permis de voir plus clair et bien définir notre stratégie. L'agence a fait face à tous nos défis, nous avons réussi à avoir un site avec une expérience utilisateurs fluide malgré le nombre important de pages et de contenus souhaités.
Sandra DenisRésponsable Marketing et communication digital, AFP
Channels Media
Ce que nous dit un client :
Marketing campaigns, snapchat, SMS adzones
Jessy Antoun El BayehMarketing Manager, Chac'Late
Vous êtes une agence talentueuse ? Rejoignez-nous !
Qui utilise Sortlist ?
Les décisionnaires de milliers d'entreprises.

Sylvie T'Jaeckx
J'ai été surpris par la réponse rapide et personnelle, me posant les bonnes questions pour déterminer un meilleur briefing. Il en est résulté une liste d'agences qui pouvaient vraiment nous aider.

Damien Thayse
Si je devais recommander Sortlist à des amis ou des clients, eh bien, je dirais que ça permet vraiment d'économiser beaucoup de temps. Dès que j'ai envoyé le projet sur Sortlist, deux jours plus tard tout était réglé ! Et surtout, c'était pertinent !

Jean Minne
J'ai posté un projet sur Sortlist expliquant mes besoins. En deux jours, quatre agences m'avaient contacté pour un rendez-vous. Elles m'ont expliqué ce qu'elles faisaient et comment c'était adapté à mes besoins. Finalement, c'est allé très vite avec l'agence sélectionnée pour avancer dans le processus.
Lire plus de témoignages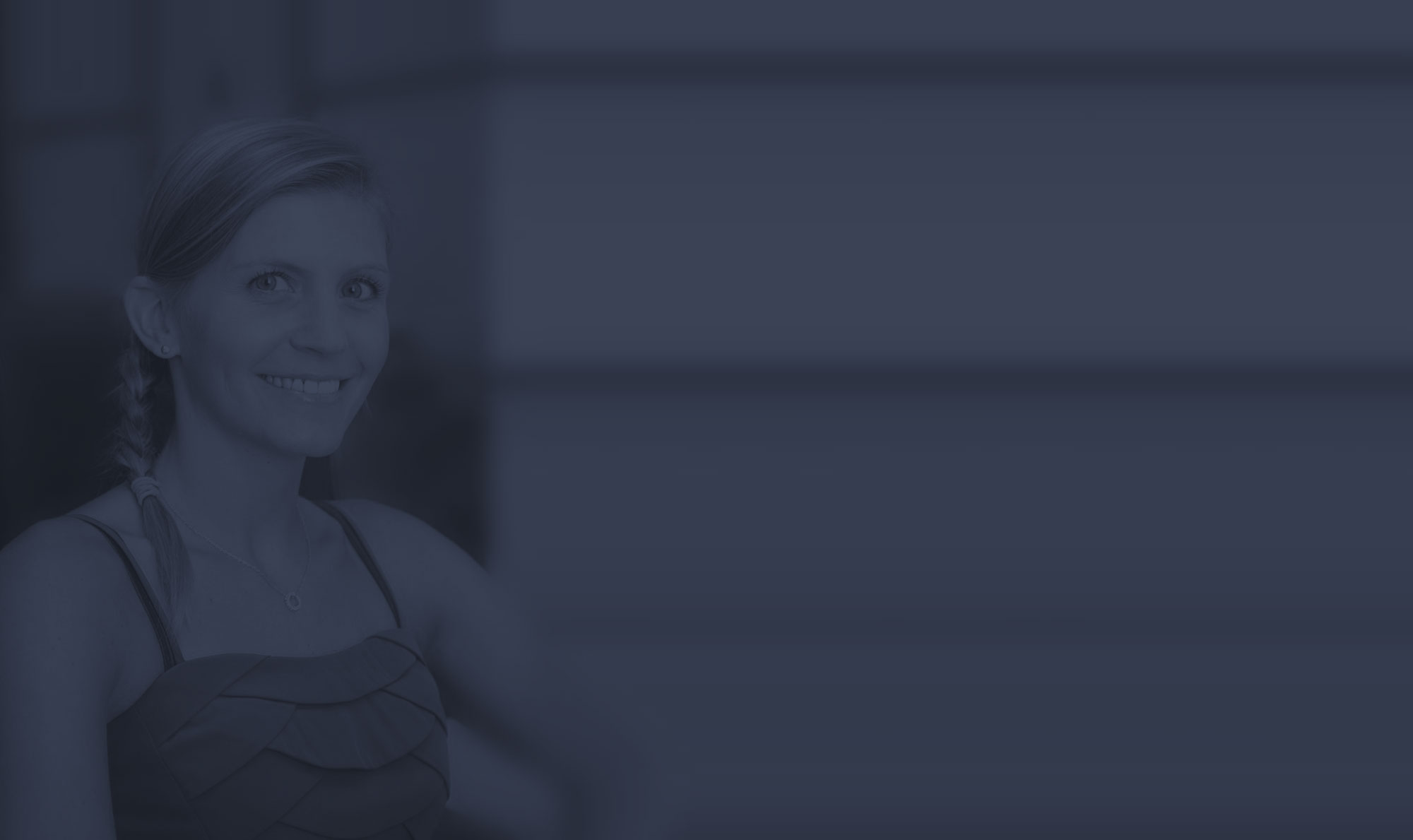 Trouver une agence est assez compliqué. Il y en a beaucoup, on ne sait pas forcément si elles ont envie de travailler avec vous et si elles sont motivées. Avec Sortlist, elles font la démarche de répondre donc c'est déjà un plus. Nous avons aussi une présélection qui permet de cibler les agences expertes sur le sujet qui nous intéresse avec de nombreux critères de choix.

Jessica Fabre
Digital Communication Officer chez Bourbon
Laissez-nous vous guider vers la bonne agence
Du web design aux campagnes de pub, nous vous guidons vers les agences qui répondent à vos besoins et budget. Comparez-les et sélectionnez celle qui vous convient le mieux.
100 % gratuit - Les frais sont pris en charge par les agences voulant collaborer avec vous.